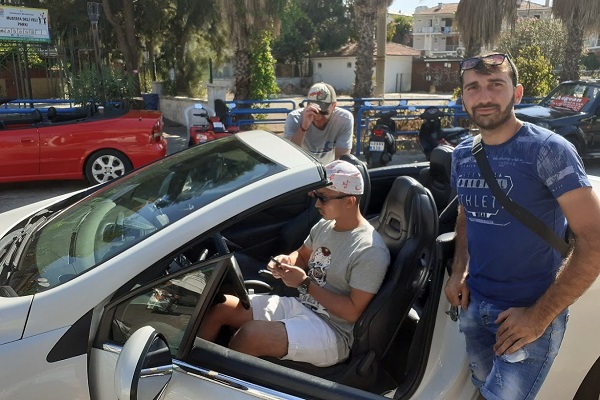 Car rental Marmaris Dalaman Airport
Car rental Marmaris Dalaman Airport
For those who enjoy the excitement of vacation in the summer months, transportation is the most important issue. The resorts, with their natural beauties and historic sites, host millions of tourists every year. Our company, to fully enjoy your vacation in the summer months, offers you luxury car rental in Marmaris. Our fleet of 100 vehicles in the upper segment is updated regularly.
Practical and easy car rental in Marmaris
The most practical way to rent a car and with the pleasure of vacationers welcoming our rental car options at Dalaman (DLM) Airport is comfort. Once you get off the plane, you can go anywhere with your comfortable and luxurious car. After your vacation, you can drop off your rental car at the airport. Foreign tourists prefer rental cars in Marmaris.
You can visit anywhere in a short time
Our company brings the vehicles you have rented to your address to avoid transport problems on hot summer days. The car rental Marmaris or Dalaman airport offers the possibility to visit all places that can be traveled with air-conditioned vehicles. Since the vacation time is limited, it takes some time to visit the places that can be visited in a short time. If you rent a luxurious and comfortable car, you can visit everywhere you can visit in a short time.
On vacation or on a business trip, car rental offers the opportunity to use the cars of your dreams. For a peaceful vacation you need to choose reliable car rental in Marmaris.
As in any sector, there may be problems with car rental in Marmaris. Signing a contract, renting a broken car, or making a mistake in choosing a car are considered some of the problems that arise in car rental in Marmaris.
Do not sign blank documents
When renting a car, you will be asked to sign an empty guarantee under the name of the guarantee. Signing a blank bond is a big risk. Therefore, during the car rental process at Dalaman Airport or in Marmaris, you are not working with companies that want to sign a blank bond. Why is it so risky to sign an empty bond? An empty bill is an initiative of the person who signs the bill. Any number can be written. In this case, the person renting the car can be a victim. This is not just a problem in the rental car industry at Dalaman Airport. In other sectors, empty bonds are always a serious problem. Insurance is very important
Car rental service Insurance is the most important issue in the event of an accident, accident or similar. In the event of travel accidents, car insurance covers the damage. However, if there is no car insurance, the insurance does not cover the damage and the person responsible for renting the vehicle is responsible.
You should not confuse insurance with compulsory insurance. Insurance, vehicle tax and other mandatory formal transactions are the cost of Marmaris Rent a Car for each vehicle. The scope of insurance is wider. Unlimited car insurance options, always preferred for rental cars in Dalaman airport. Including unlimited car insurance for all accidents